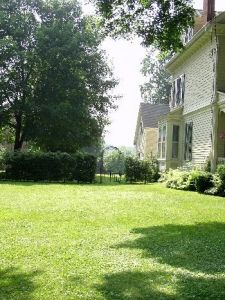 KC Landscapers was started in 1989 by William Casey. A graduate of CUNY Farmingdale with a degree in Landscaping Design as well as a graduate of Rutgers University with a Degree in Plant Science. William has a wealth of knowledge and experience in bringing out the best characteristics of your garden. William has also studied urban planning and business, so you can count on KC Landscapers to design amazing grounds for you at a reasonable price.


KC Landscapers currently employs 7 professionals, so no job is too big or too small. We have a large assortment of professional equipment. All our employees are screened and trained to provide the utmost professional service.


William Casey was born and raised in New York, and currently resides with his wife and three children in the Brooklyn area. He served proudly and honorably in the United States Marine Corp for over 13 years. Ultimately achieving the rank of Gunnery Sergeant.